Welcome to the new post editor: sleek, simple and designed to make you hyper-efficient. We've spent a lot of time making the editor give you the tools you need, right where you need them to make viral, compelling content. The editor also doubles as a preview so there are no surprises when you publish live. 
New features include:
Pull in the best image or GIF automatically. Type your headline and RebelMouse will automatically help you find the perfect photo to go with it to make your post pop. Just type a headline and a related GIF or image will populate the post, making your post stand out with stunning full-width photographic images.
Dynamically add content, videos, photos and more as you're typing. Expand any link into a rich media addition to your post. Bring in Tweets, Facebook posts, Instagram pics, YouTube and Vine videos and just about anything by pasting the link in the post.
Smart cropping of photos to work in every screen size and placement. Our cropping algorithms choose the right crop size for images in different window sizes and placement. Then, to top it off, our crop tool lets you change these crops to fit perfectly with your image.
See a live, gorgeous preview as you're editing your post. As you're typing, you'll see the post just the way it will look live on your site. Our new post aesthetic makes your content look as good as it deserves to.
Easily share your post anywhere. When you're done creating content, we make it easier to share it anywhere on the social web and your site.
Awesome Images with No Effort
Enter just about any headline and a related image or gif will populate as your header image. Not a fan? Easily change it by clicking the camera icon.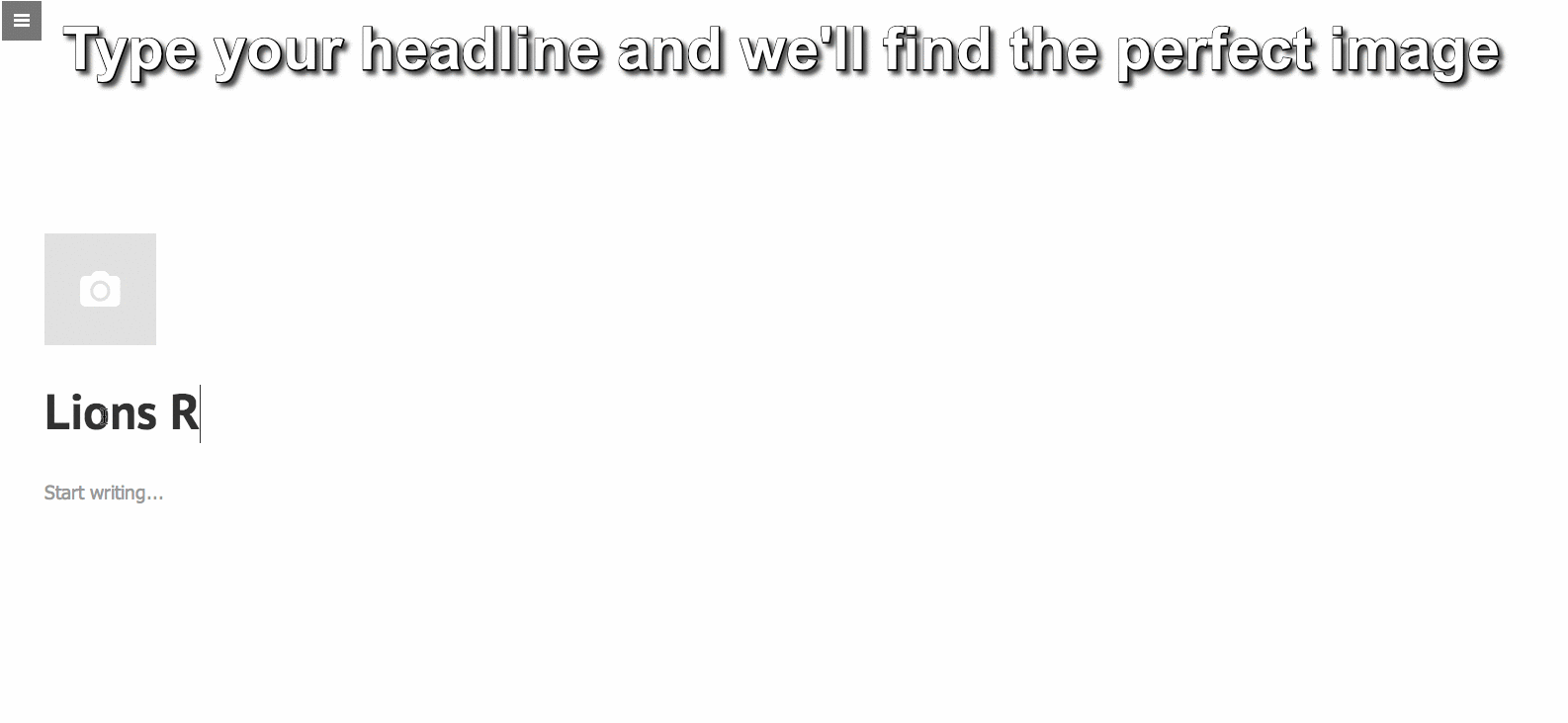 You can also just search for any term to find the perfect image for your blog post.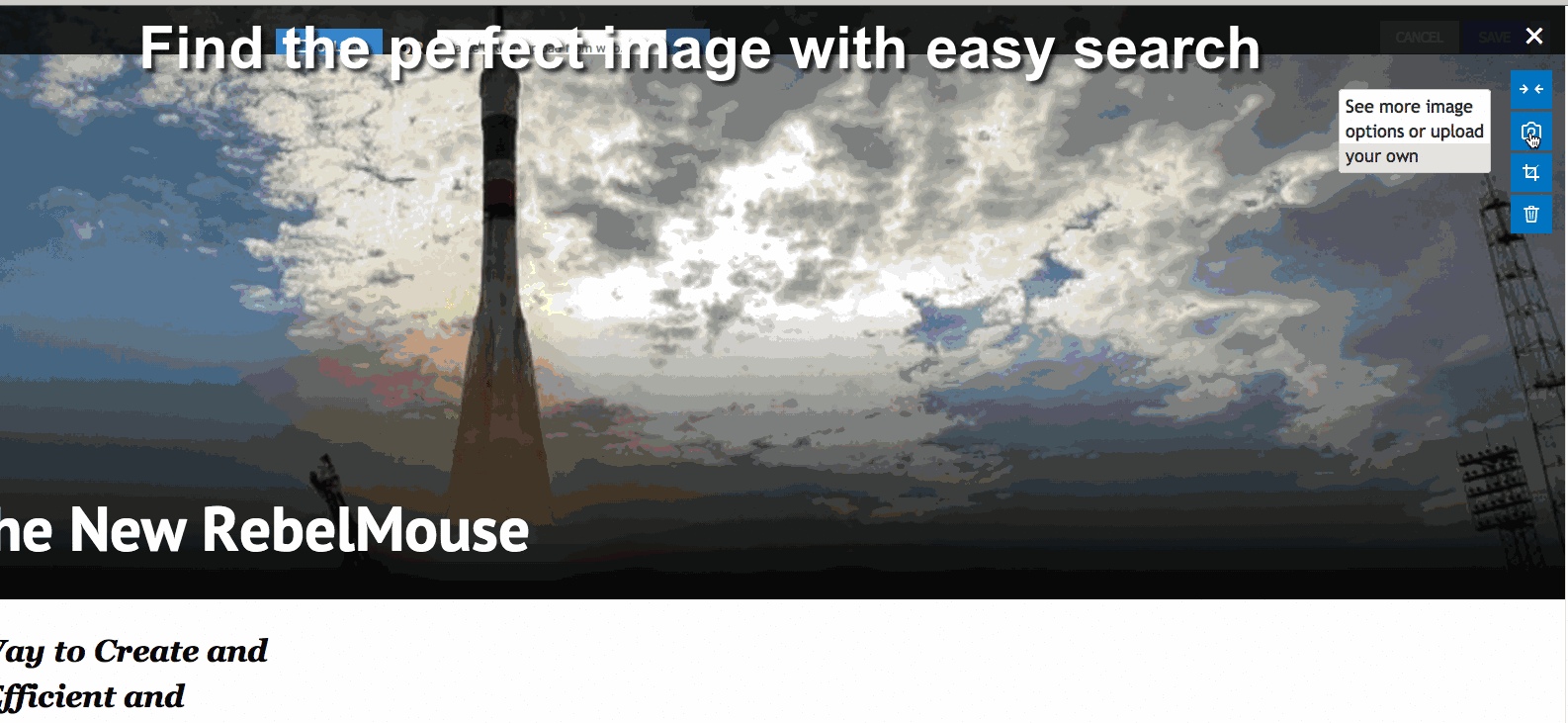 An easy way to get started is to simply paste any URL in your title and RebelMouse will pull in content from that link to fill in text, your header image, and media in the post. Here's what happens when we paste a post from Huffington Post. It will pull in the headline and image and then link out to that post.
Add Images, Video and Social Media into Your Post
To add media such as an image, video, link, etc., simply click the blue + icon on the left side of the screen, or paste the link in line and we'll handle the rest.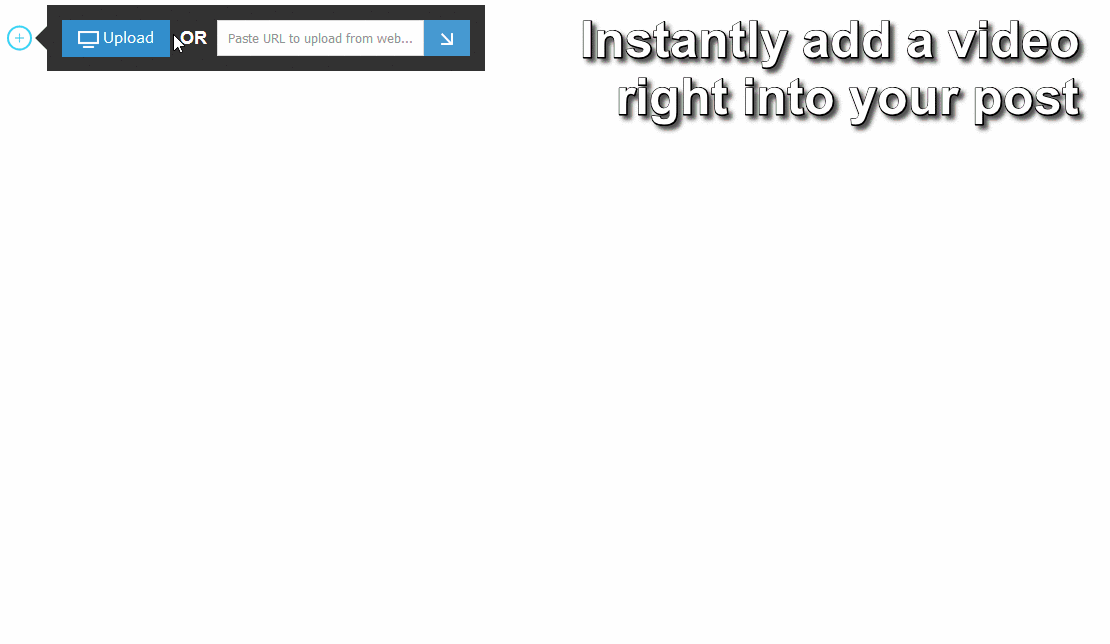 Editing Text 
Our new air menu puts editing right where you need it.

(Ctrl + b/u/i still work for on the fly updates.)
Advanced Features 
At the top right of the editor you'll find a drop down letting you post directly to a section, add tags, or share the post to your social networks.
Find out more about the new layout and post editor and try it out for yourself! Let us know what you think at early@rebelmouse.com.